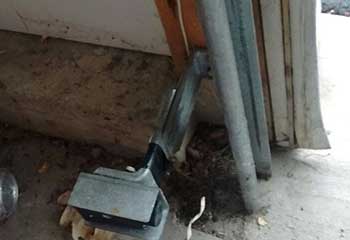 Sensor Alignment
Customer Issue: Mrs. Jones accidentally bumped one of her garage door's safety sensors while cleaning up, and called us right away.
Our Solution: Our experts' measurements and testing found that one of the garage door sensors was indeed out of alignment. We measured closely across the door, as well as the angles of the sensors themselves. Our technicians used these calculations to adjust the sensor accordingly and return it to perfect alignment. We confirmed that it worked safely, and would open immediately if something moved under the door.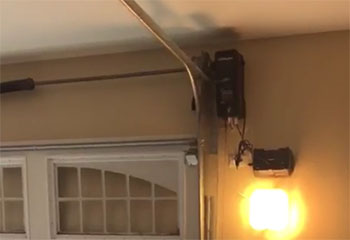 Opener Remote Control Failed
Customer Issue: The garage door opener was not responding to the remote, even though the handset appeared to be fine.
Our Solution: Once they'd verified that the remote's batteries were properly installed and the lights active, our team tried testing it from different ranges. From a point blank distance, the remote worked. They replaced the garage door opener antenna and found the remote fully functional again.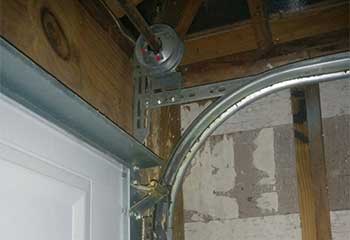 Track Replacement
Customer Issue: Track broken from a bump with the car.
Our Solution: Our experts measured and marked where the original track was after carefully removing the garage door to get it out of the way. The original tracks were unscrewed and taken away so the new tracks could be installed.
Laverne Jacobs
- Brookside Village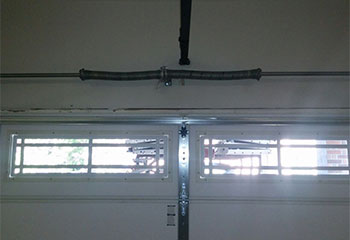 Spring Replacement
Customer Issue: Broken torsion spring.
Our Solution: We've assembled the out-of-place shaft, spring and drum directly above the door opening. After a successful replacement, we also checked the system, making sure the new springs distribute the garage door's weight evenly upon opening and closing.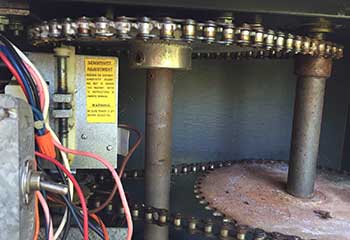 Garage Door Opener Replacement
Customer Issue: Old and noisy garage door opener.
Our Solution: Mr. Gibbs told us he was looking for a new model he could control using his Iphone, so we recommended Chamberlain WD1000WF WiFi Garage Door Opener. We installed the unit and instructed Mr. Gibbs on how to use it.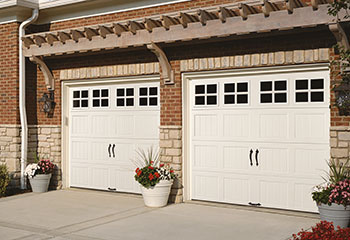 Garage Door Installation
Customer Issue: Old garage door.
Our Solution: We first came over to go over the options, measure the garage, and see what Mr. Larson was looking for. We recommended Clopay's Classic model with windows added, and the installation took place several days later. We tested the door and the parts to make sure everything was perfect.
Rick J. Larson
- Pearland