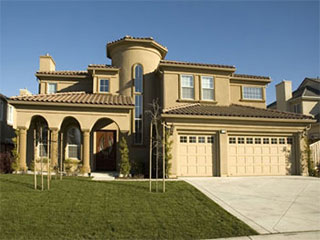 Summer is starting, and we know how important it is to get your garage ready for the warmer weather ahead. To make sure your door is able to withstand the rise in temperatures, make sure to follow the guidelines below.
Check The Weather-stripping

Summertime is a great opportunity to check the weather-stripping on your door and make sure that everything is holding up. Your bottom seal should form a tight barrier against the ground when the door is closed in order to insulate your garage and prevent light and debris from entering. The side and top seals serve a similar purpose. They'll keep hot air outside, helping you maintain a cool and comfortable temperature inside your garage. They'll also prevent unwanted pests from encroaching into your home.

Insulation And Temperature Control

Following on from our previous point, it's always a good idea to keep your garage well insulated. If your door isn't already fitted with thermal insulation then consider adding some; it will help keep your garage at a comfortable temperature. In addition, if your garage is attached to your home, you'll cut down on climate control costs by preventing heat from building up in there. This will have the added benefit of alleviating some of the strain off your HVAC unit, which in turn will lower your energy spending.

Test The Door's Overall Condition

With the warmer weather coming soon, it's a good idea to spend some time inspecting the condition of your overhead door system. There are plenty of small problems that can develop without you noticing, such as dents in the tracks or a weakening torsion spring, and these problems are usually much easier to repair if they're caught early. Clean out your door's tracks with a vacuum or a brush, then apply some garage door lubricant to the roller wheels (not to the track itself). You can also apply some lubricant to the door's springs, helping them to work smoothly and resist corrosion. After you've done that, you should test the door's operation and look for any signs of wear; if the door is particularly noisy, or if it moves jerkily, then you may have a problem that needs professional attention. The panels are also worth a look, as if they've began to rust or rot they'll need to be treated or replaced quickly.

When Something Goes Wrong

If you need some help getting your garage door ready for summer, or if you end up finding an issue that merits a quick response from a professional, you should contact our team right away. Our experts at Garage Door Repair Pearland are here to help you with anything.